The WINBOX casino top-up and withdrawal system is the safest and most reliable in Malaysia, more convenient and safer than other casino. Self-service top-up system, 6-digit security code withdrawal service and QR code scan code transfer, this is WINBOX company's original introduction of Malaysia's top technology.
1. Click Top Up Button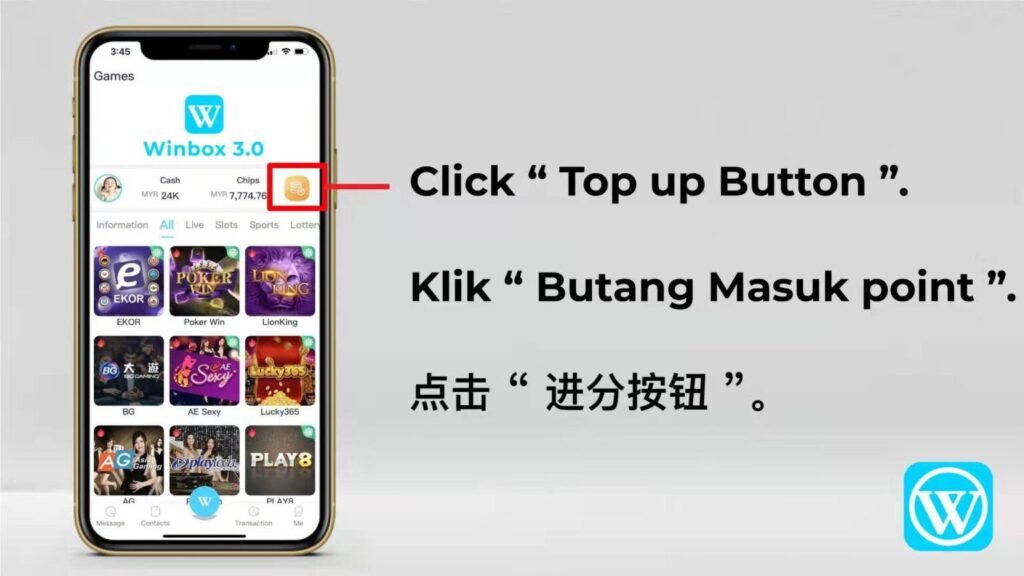 2. Click Instant Top Up
3. Select a target bank
4. Enter Your Amount
5. Enter OTP number and proceed
6. If the page doesn't refresh in 5 seconds, press ' click here' button as below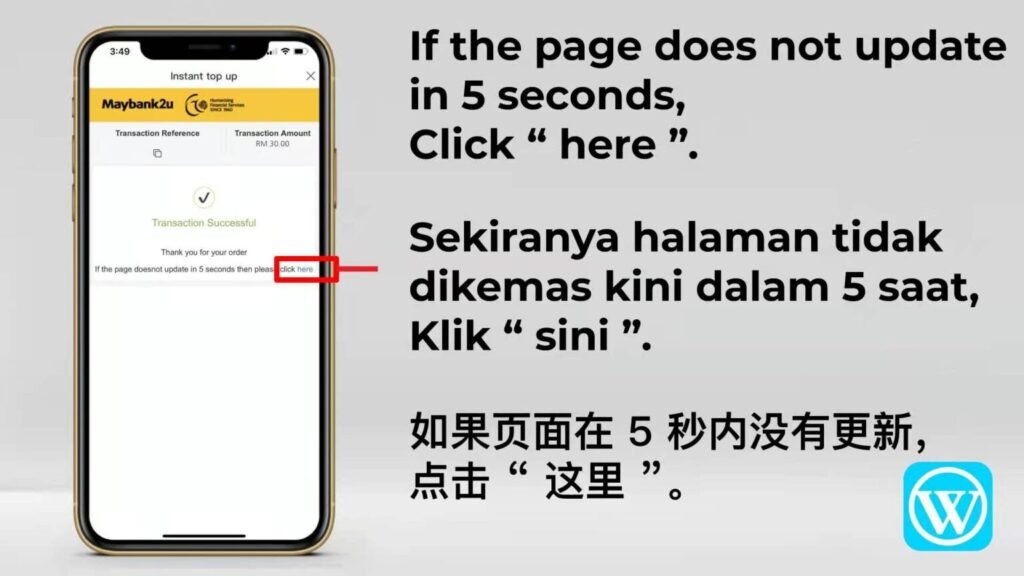 7. Login User ID and enter password
8. Your instant top up is sucessfull! Enjoy your gaming now!